INFLUENCERS CHURCH
Clare Valley Campus
WELCOME TO INFLUENCERS CHURCH
The heart of Influencers Church is to see people encounter the love of Jesus and find their home in a life-giving church. We are a generational church, passionate about creating an environment where family is celebrated, the presence of God is experienced, and people discover all that God has for them.
NEW SERVICE TIMES
Join us this Sunday for in-person servcies
LOCATION
Stradbrooke Rd, Stanley Flat SA 5453
MEET OUR PASTORS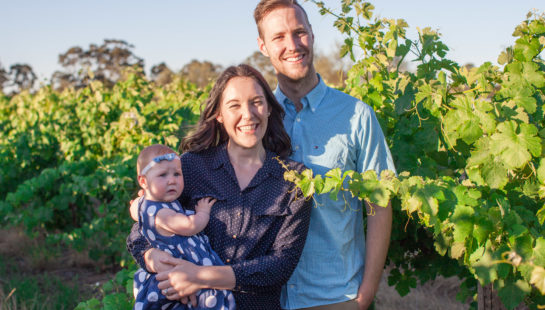 Simon & Lauren Van Niekerk
Simon and Lauren are the campus pastors of Influencers Clare Valley. With a passion for seeing every generation discover their purpose and God-given potential, they have heart to reach the Clare Valley and surrounding regions with the message of Jesus. They have a beautiful daughter Hosanna, and another baby on the way.
Give Online
We believe in the Biblical principle of tithing. In Malachi 3:10 the Bible talks about bringing the first 10% (the tithe) of your income into the storehouse (the church). This is one of the many ways that together we build the house of God and reach out to our communities with the love of Jesus
RESOURCES
Catch the latest messages from our weekend services. Our prayer is that they will show you who Jesus is, introduce you to his love and inspire you to reach the potential you were created for.